WELCOME

TO THE SURREY APPROPRIATE ADULT VOLUNTEER SERVICE
The Surrey Appropriate Adult Volunteer Service offers support to vulnerable adults and young people who find themselves detained in Police custody.
The role of the Appropriate Adult is not to provide legal advice but to offer impartial support and be a friendly face in the absence of a family member or carer to people who may be feeling frightened, bewildered, and confused in an unfamiliar situation.
Being an Appropriate Adult is a challenging, fulfilling and often rewarding role. You don't need previous knowledge of legal procedures or social work.
All sorts of people become Appropriate Adults and bring different skills to the teams. The one thing each of them has in common is an excellent ability to communicate and a willingness to donate their free time to help others.
So far Appropriate Adults have supported more than 25,000 vulnerable people in the county of Surrey since its inception in 1995 and the service received the prestigious Queen's Award for Voluntary Service.
SAAVS provides this service to Surrey Police, via a direct booking system, and is a partnership project headed by the Diocese of Guildford Department for Social Responsibility and funded by Surrey County Council, Adult Services and the Surrey Youth Justice Service.
SAAVS has supported more than
25,000

vulnerable people in Surrey since its inception in 1995, winning many awards. We cover Guildford, Salfords and Staines custody centres  and operate

24/7, 365 days a year

.
If you would like to find out more about SAAVS
please contact us on:
01483 790311

.
DO YOU WANT TO VOLUNTEER
IN AN INTERESTING ENVIRONMENT?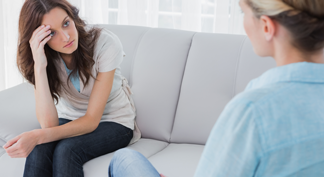 With flexible hours to suit your availability, becoming a volunteer with SAAVS could be just what you are looking for.